Many of the traditional building materials used in wide scale construction today don't have the best environmental credentials. At Steam Fort, we're always looking for alternative materials that have a greener footprint.
A few months ago, Julian built this luxury outdoor cabin using reclaimed timber and windows, and sheep's wool insulation blocks. The cabin is energy efficient and is almost entirely made up of upcycled and reused materials. In this article, we show you how it was done.
Julian is widely experienced in environmental construction and loves building new things out of old stuff. If you care about the planet and you'd like a lovely cabin like this in your garden, drop him a line.
Step 1
The foundations were made using reclaimed car tyres, which make an extremely solid grounding for the frame. Each tyre took one hour to fill and level. Apparently, this makes for a great workout too.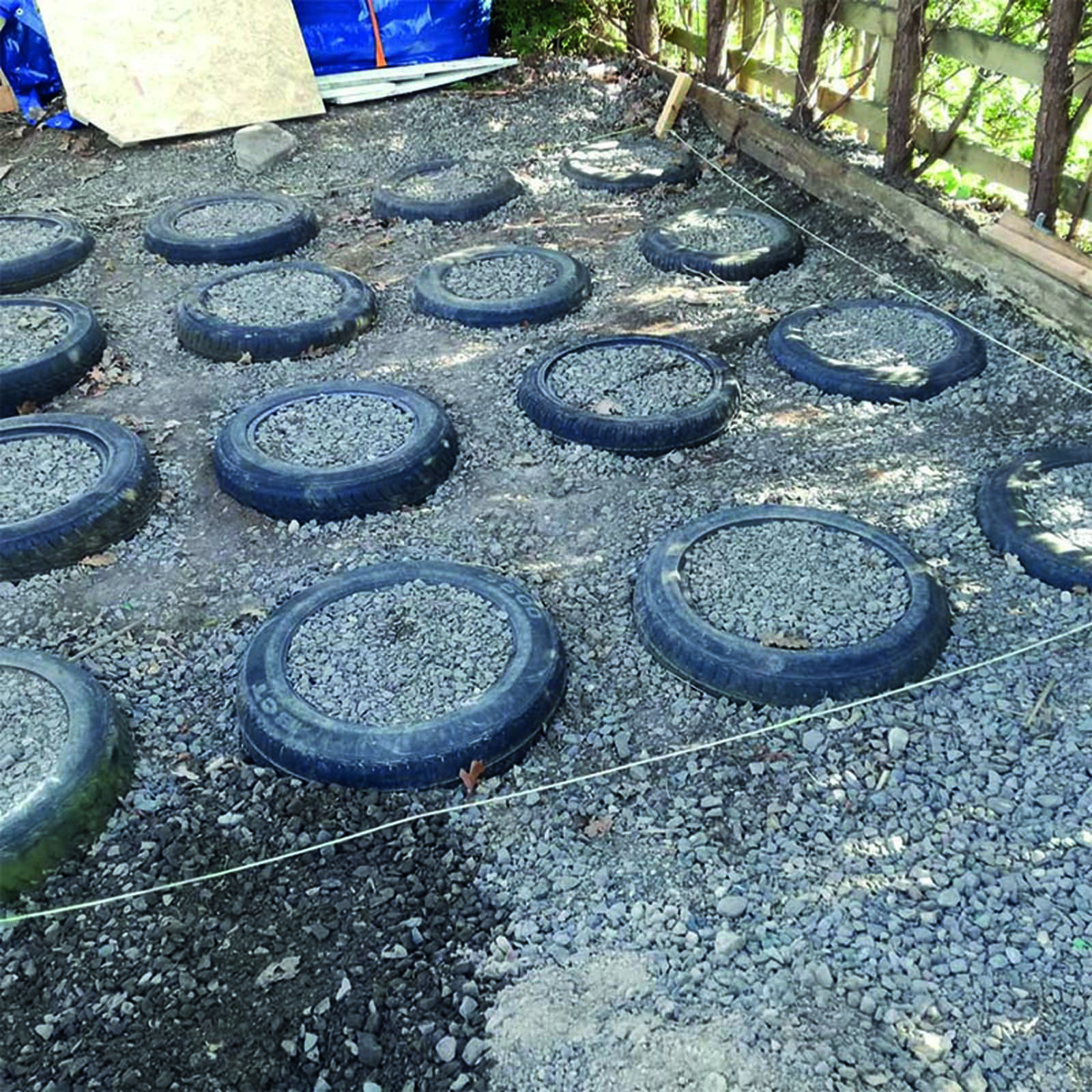 Step 2
The base platform was built on top of the car tyre foundations, then sheep wool insulation was rolled out. This material proved to be great to work with and is highly recommended for energy efficiency.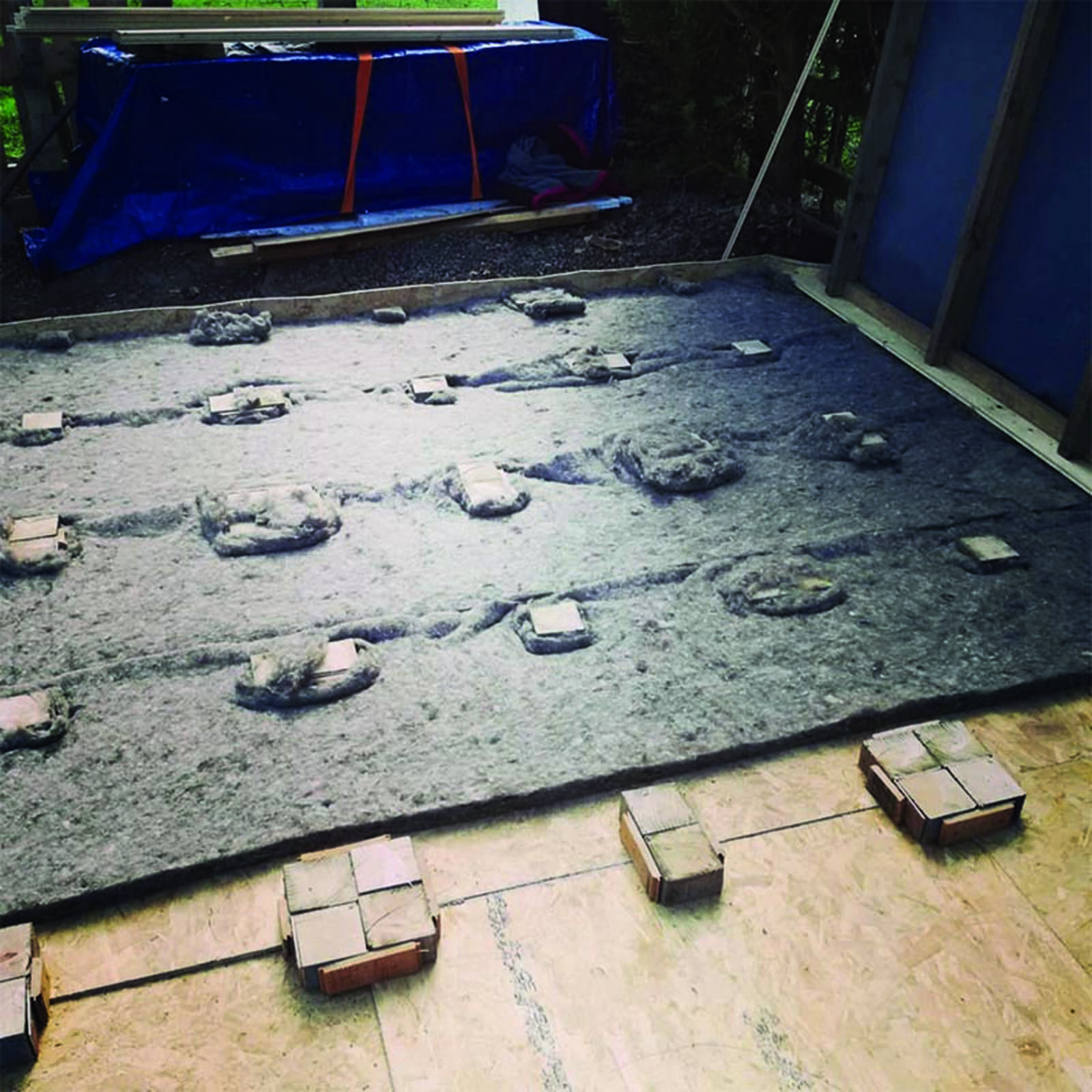 Step 3
Reclaimed timber floor boards were laid over the insulation and reclaimed wood was used to build the frame.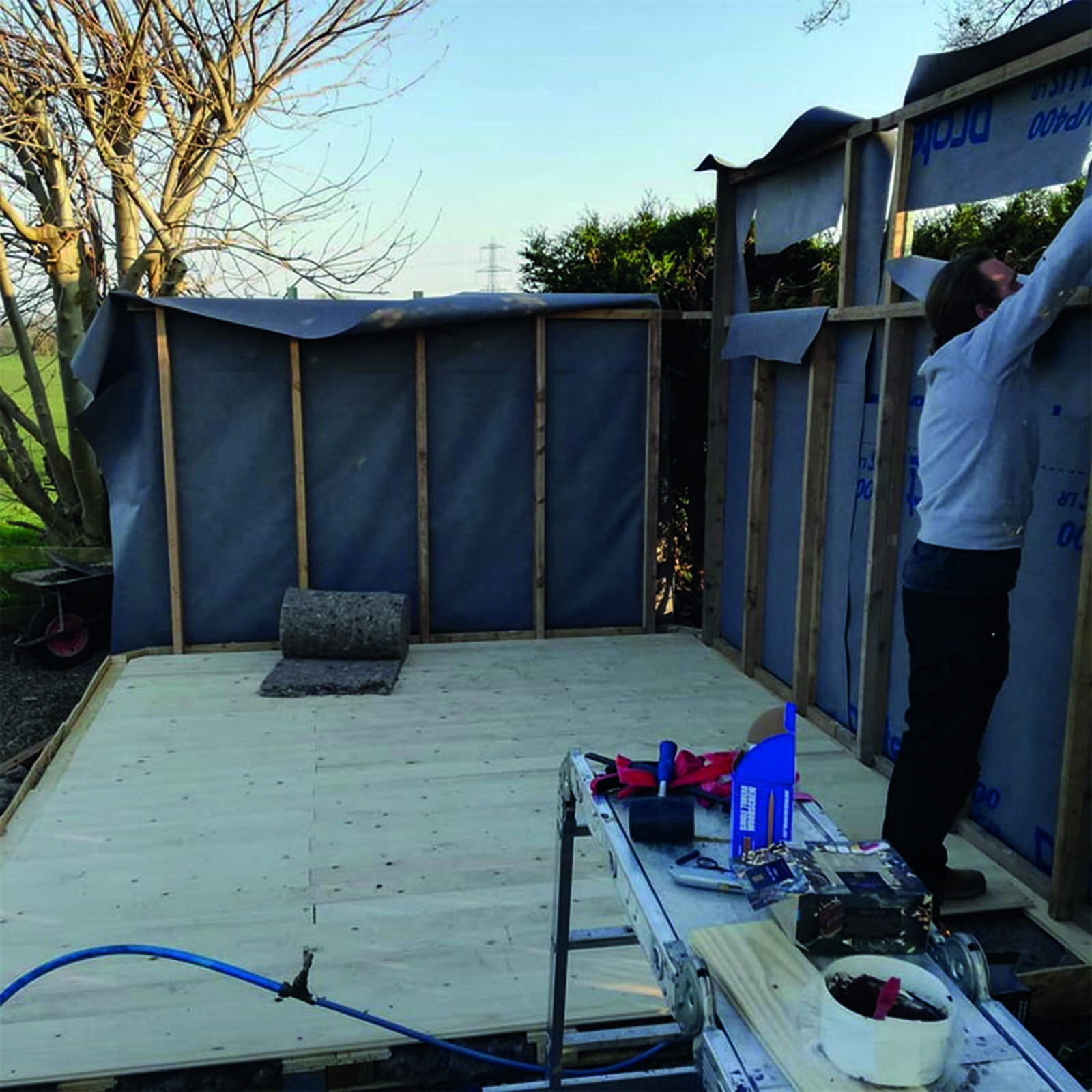 Step 4
The wall and roof frame was completed using reclaimed and new timber. New timber was sourced locally to reduce the transportation footprint.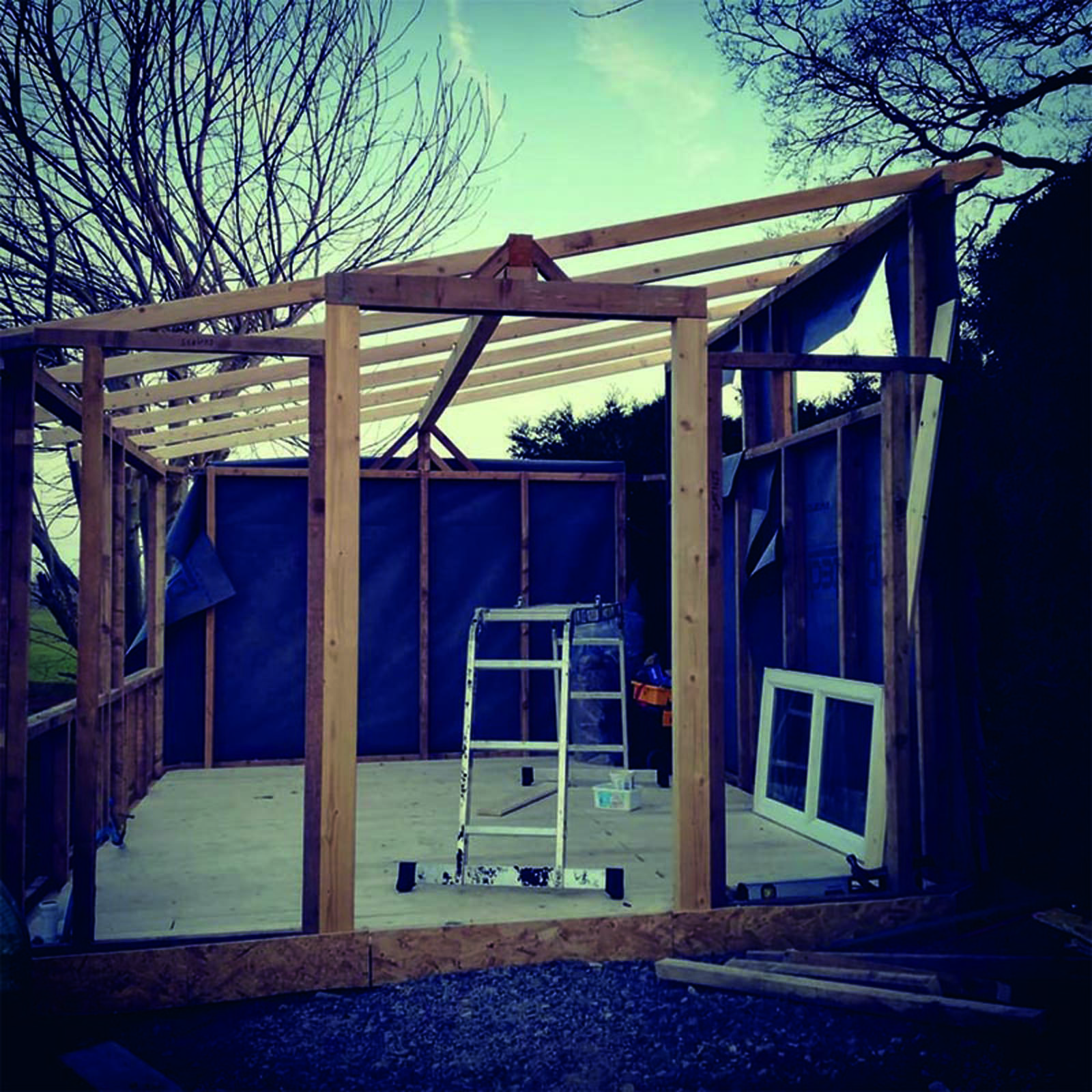 Step 5
Reclaimed double glazed windows were fitted into the frame next. A vapour-permeable membrane was used to protect the internal timbers. Double glazed windows greatly increase the building's energy efficiency.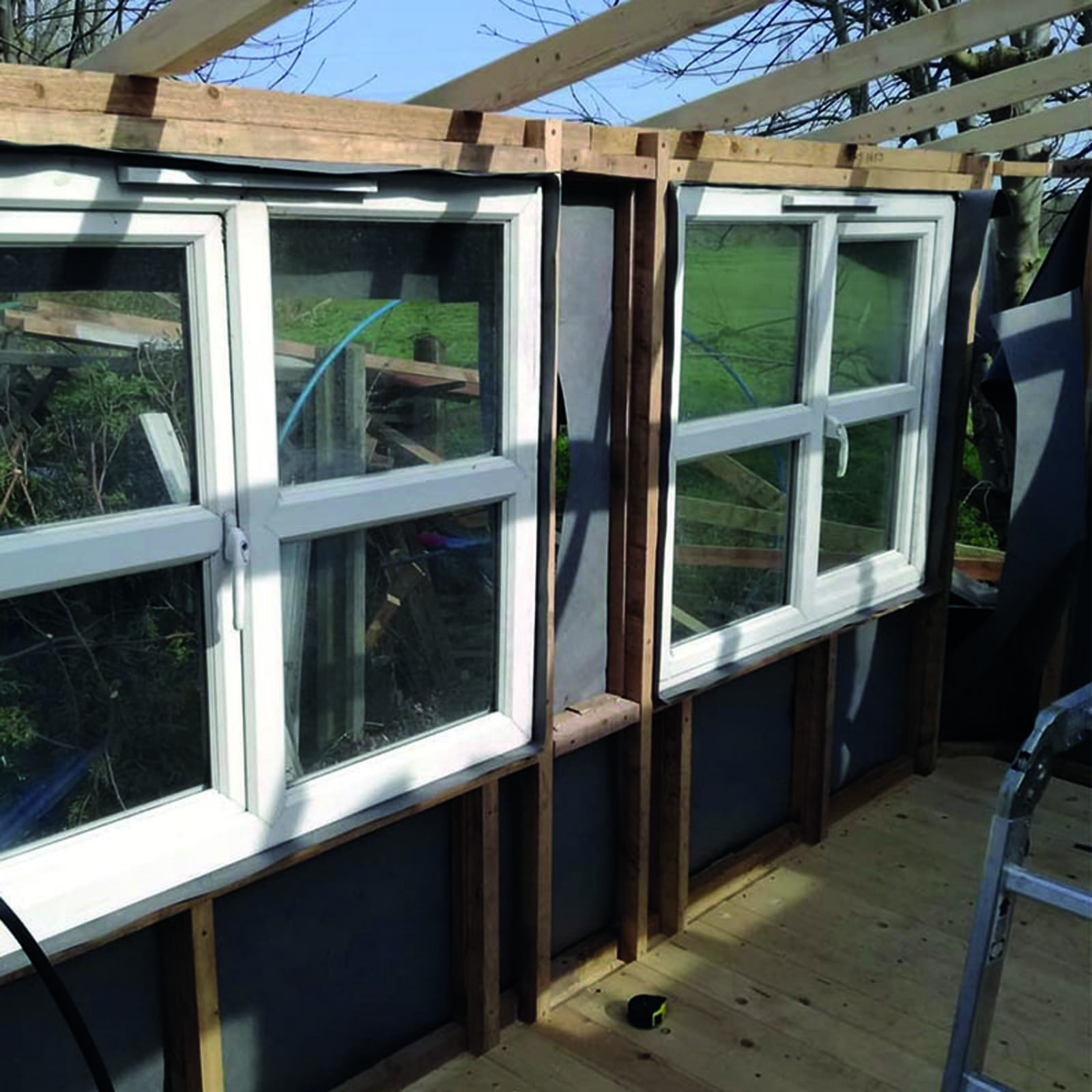 Step 6
Recycled polymer tiles from Lightweight Tiles Ltd were used for the roofing material. They look great and are highly tough and durable. The batons were left over from another project and kindly donated. Sharing is caring!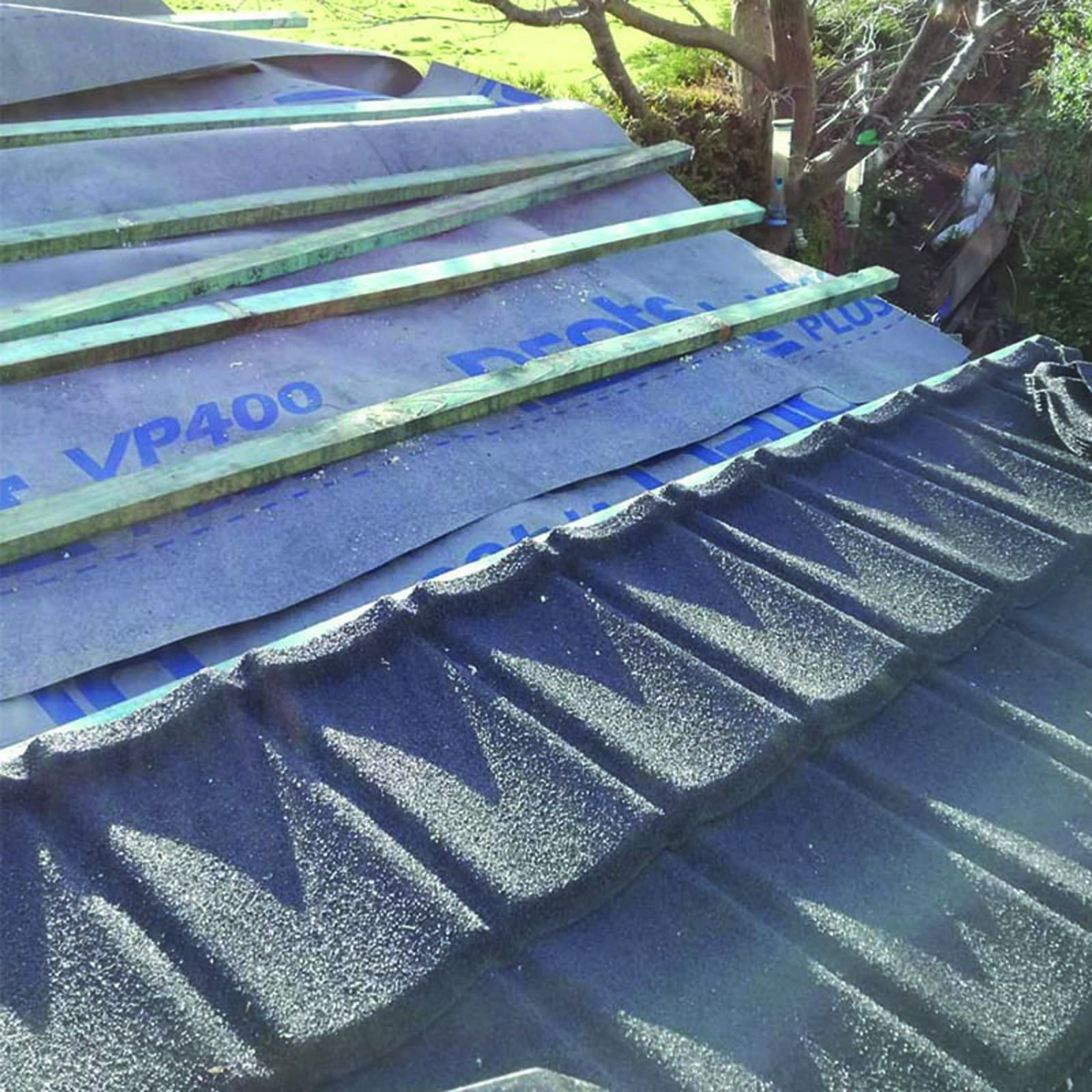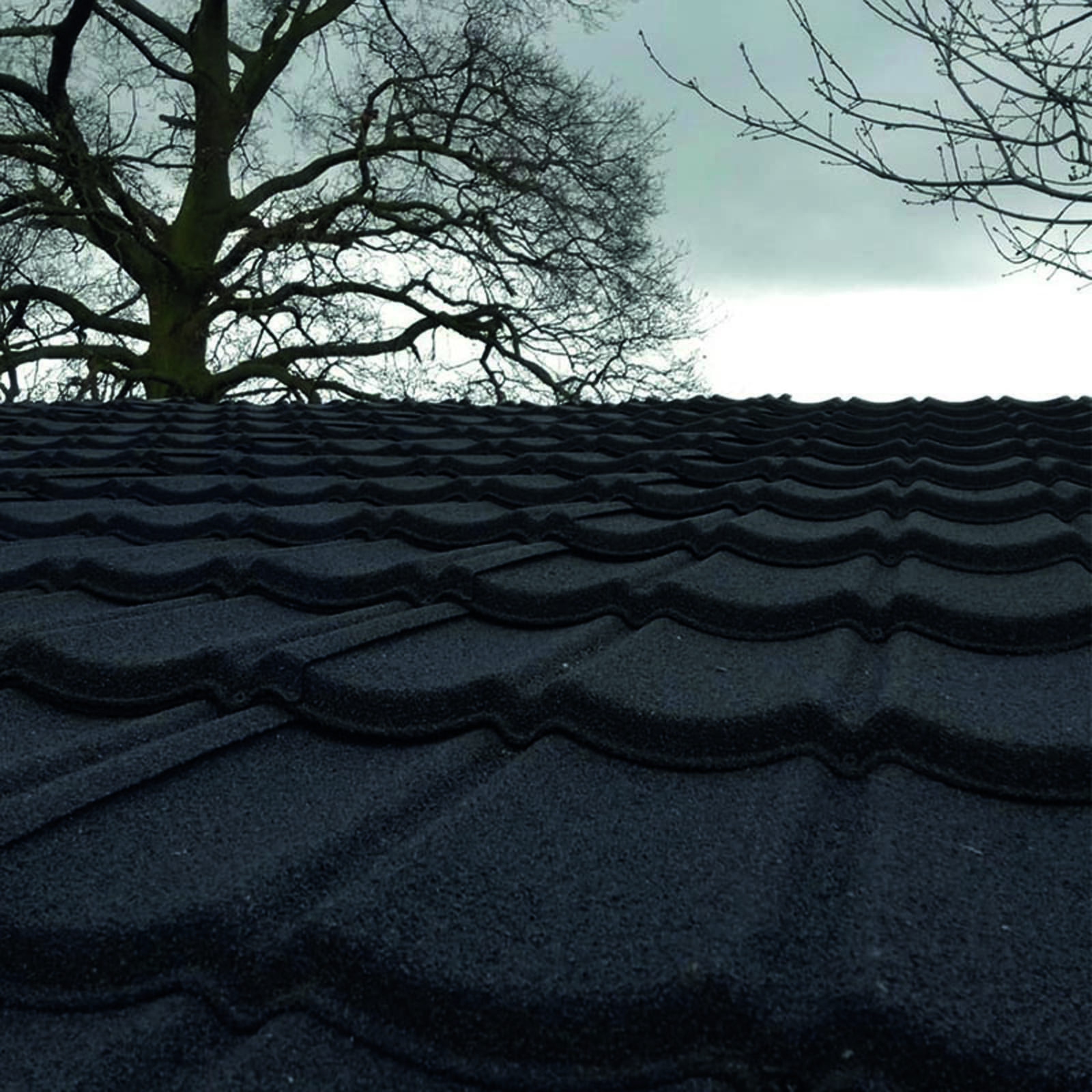 Step 7
Locally grown featheredge larch cladding was used on the walls. Julian had a bit of a wrestling match with this boundary hedge during construction, but it provides a vital habitat for many little creatures.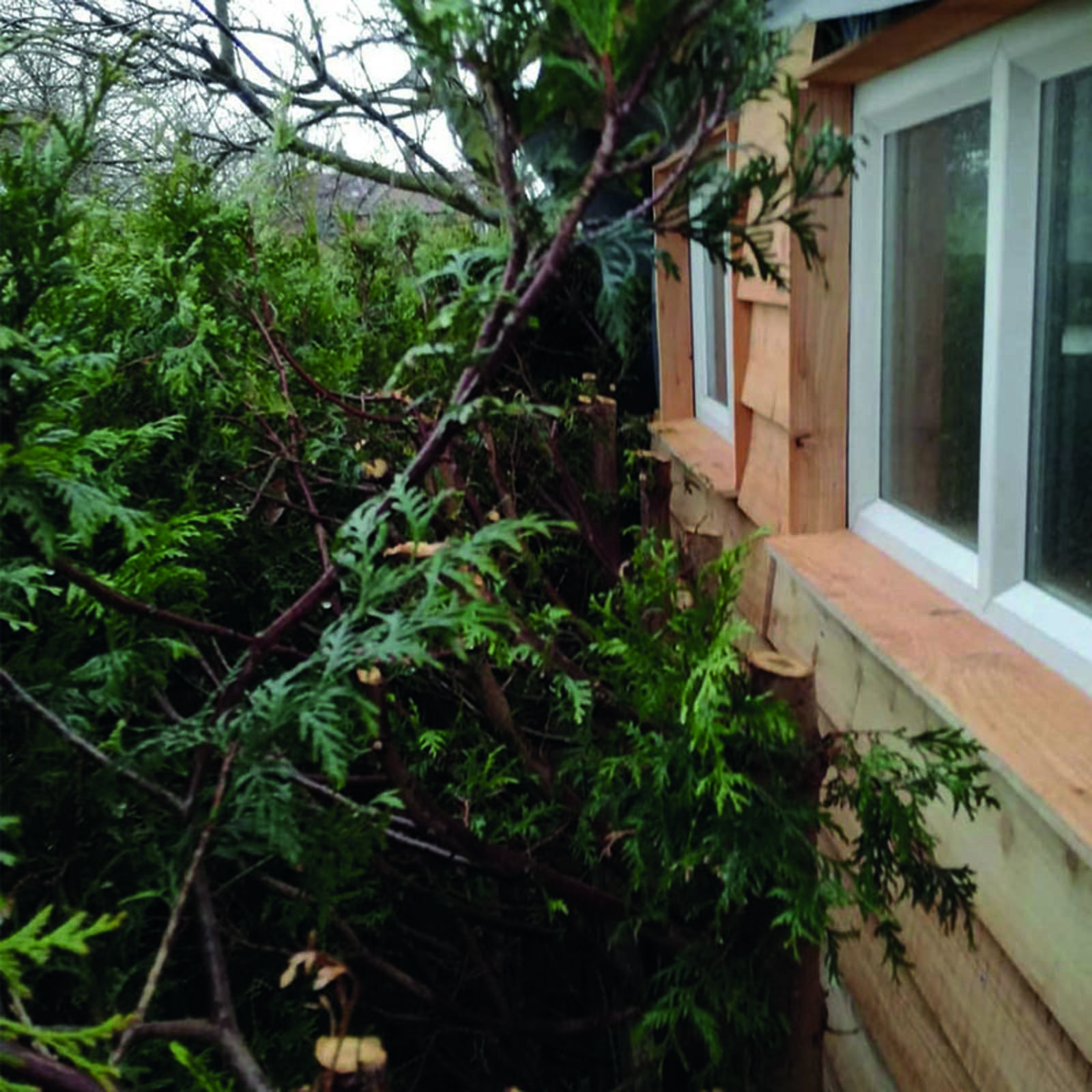 Step 8
The windows were sealed with linseed putty.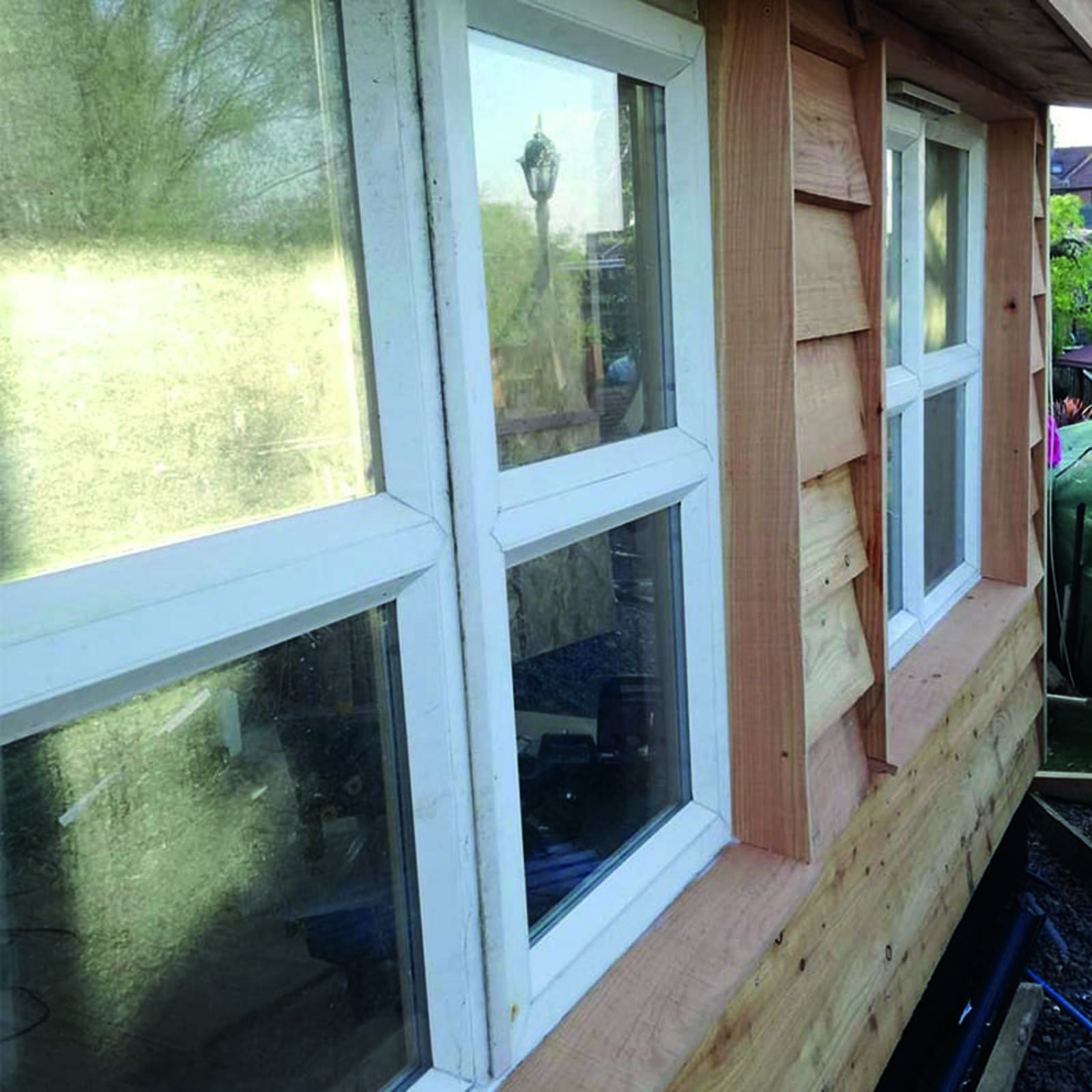 Step 9
Sheep wool insulation blocks were used in the walls and ceiling. This is a completely safe, organic material so there was no need for the protective gear required for more common insulation materials.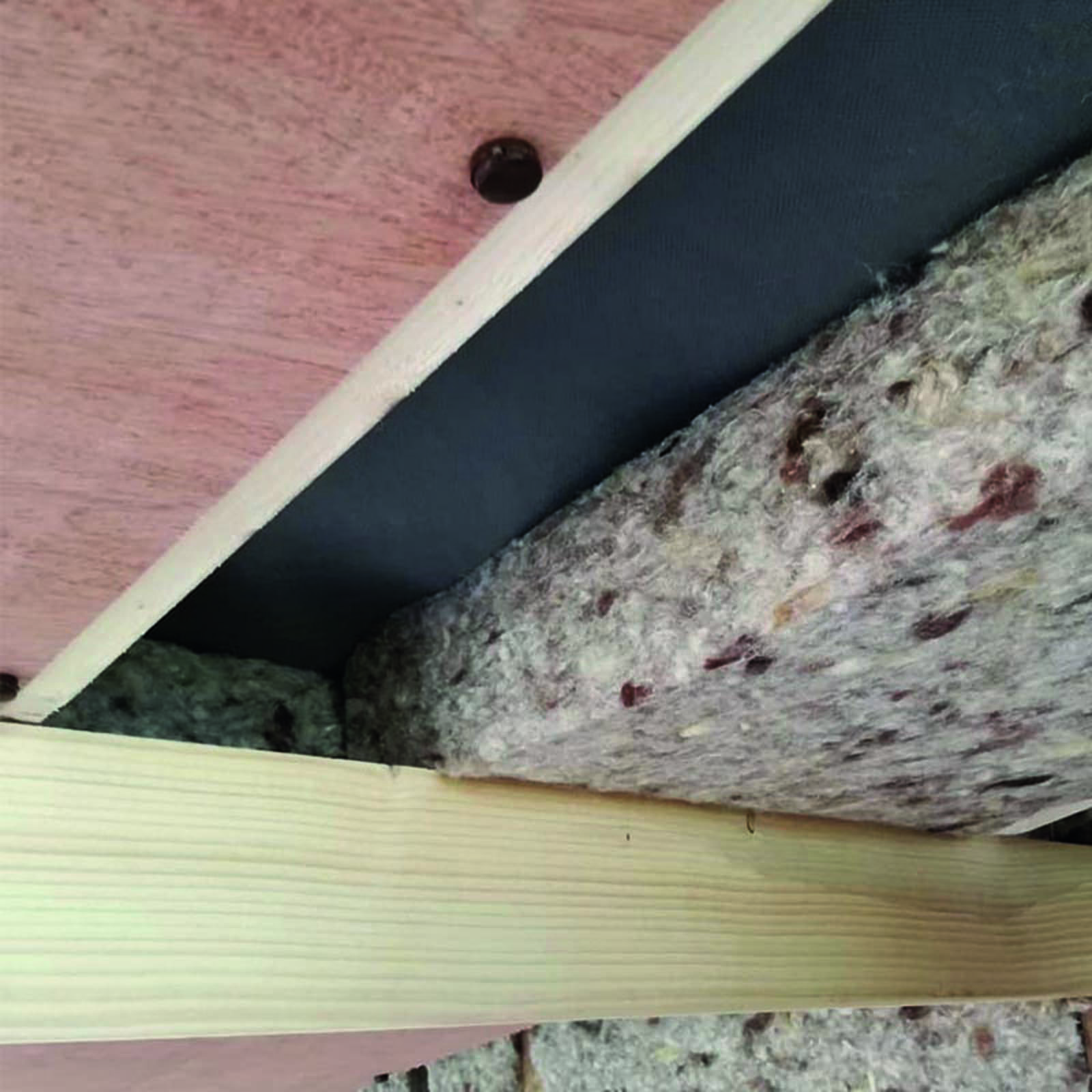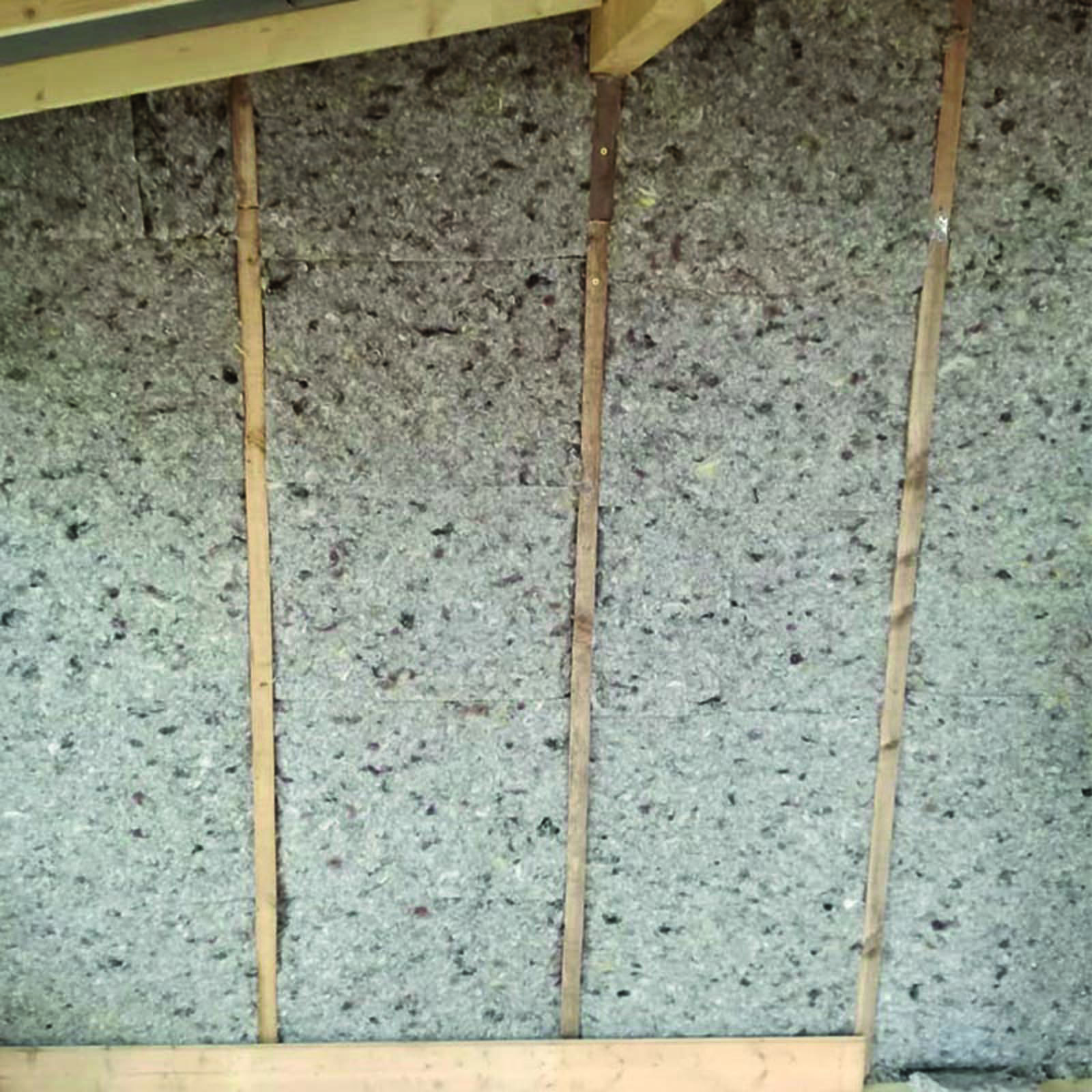 Step 10
With the internal cladding finished, the interior space looks and feels cosy and inviting. The reclaimed and new timber are good quality and the large second-hand windows make the space feel open and light. The sheep wool insulation maintains a comfortable internal environment, both thermally and acoustically.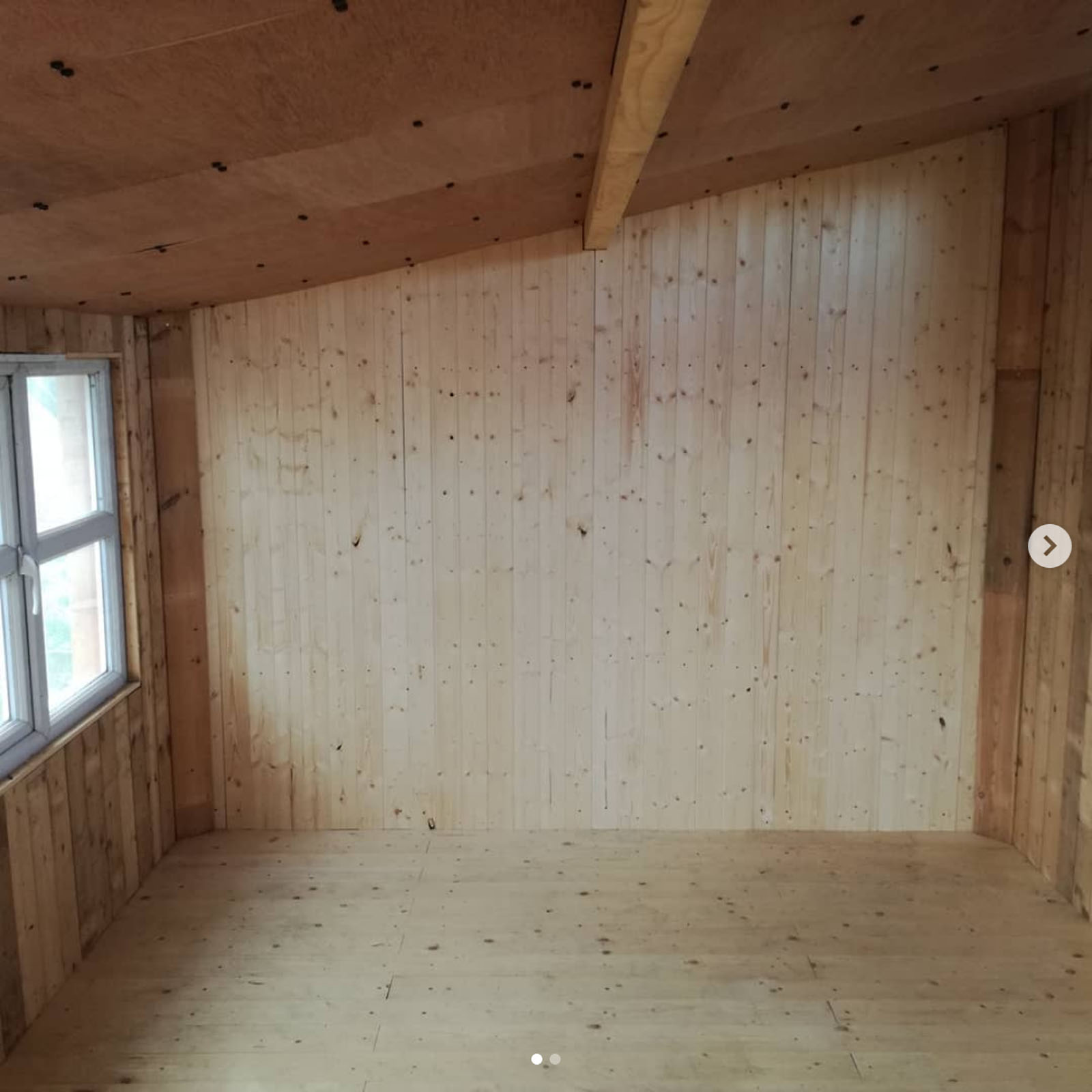 Step 11
The finished cabin is as eco-friendly as possible. Reused materials were carefully sourced and new materials selected for longevity, locality and additional protection.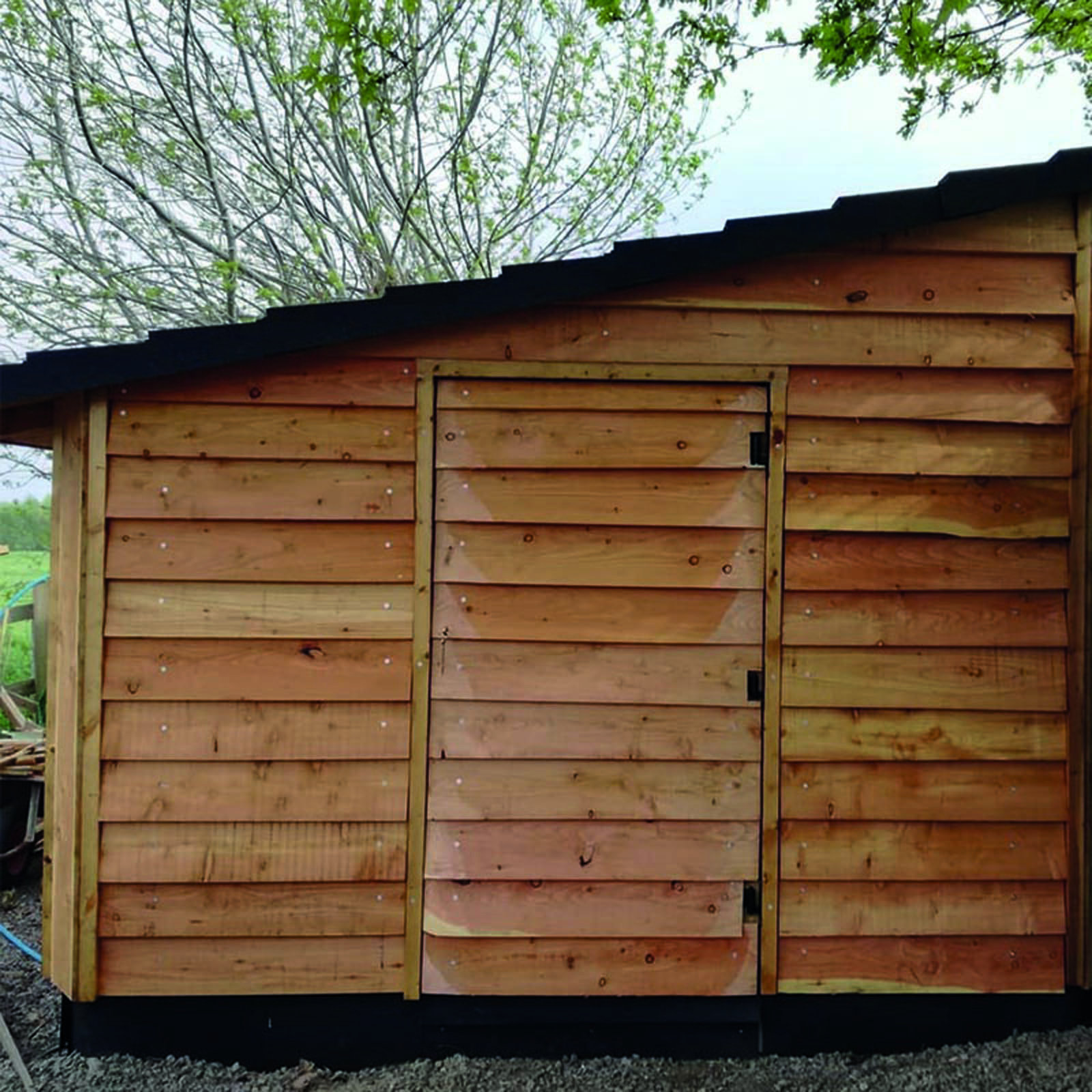 For news of future green builds, be sure to follow us on Instagram!